Latest lore
Page:
1
2
3
4
5
6
12.11.2020 - T-shirts and tanktops!
Men's T-shirts and women's tanktops with the debut album art are now available on our Bandcamp site! Here's our proud little mascot looking swag with a new cool Everlore shirt.
Go check out https://everlore.bandcamp.com/merch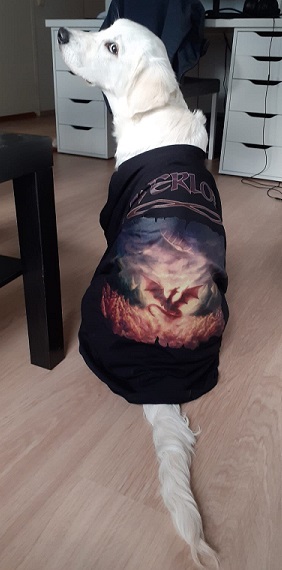 05.07.2020 - Reviews!
Since the release of our debut album we have received a nice bunch of reviews. Here are some!
29.05.2020 - New website!
As the moment of our debut album release draws closer we decided to give our website a bit of a facelift. Now featuring lyrics for our songs!
03.02.2020 - Here be Dragons!
The second single off our upcoming debut album is out and it's called Here Be Dragons. Now available on:
26.11.2019 - First single of debut album!
We have released the first single of our upcoming debut album! It's a tasty rocker with some classical elements and it's called Fear of Tomorrow. Go have a listen on Spotify, iTunes, Apple Music, Deezer - you name it! Brilliant cover art by Ilona Putula. Meanwhile Joonas is working on the final stretch of vocal recordings for our debut album.